Unique beach property for sale
Would you like your own little beach paradise?
With the constant increasing stress our society puts on our shoulders, we all need to stop, think and take a deep breath sometimes. And sometimes we need to pack our suitcase and retreat for a week or two to catch our breath again. We need to withdraw to a quiet, beautiful place, where comfort, privacy and relaxation rules. So how about a completely unique beach property for sale?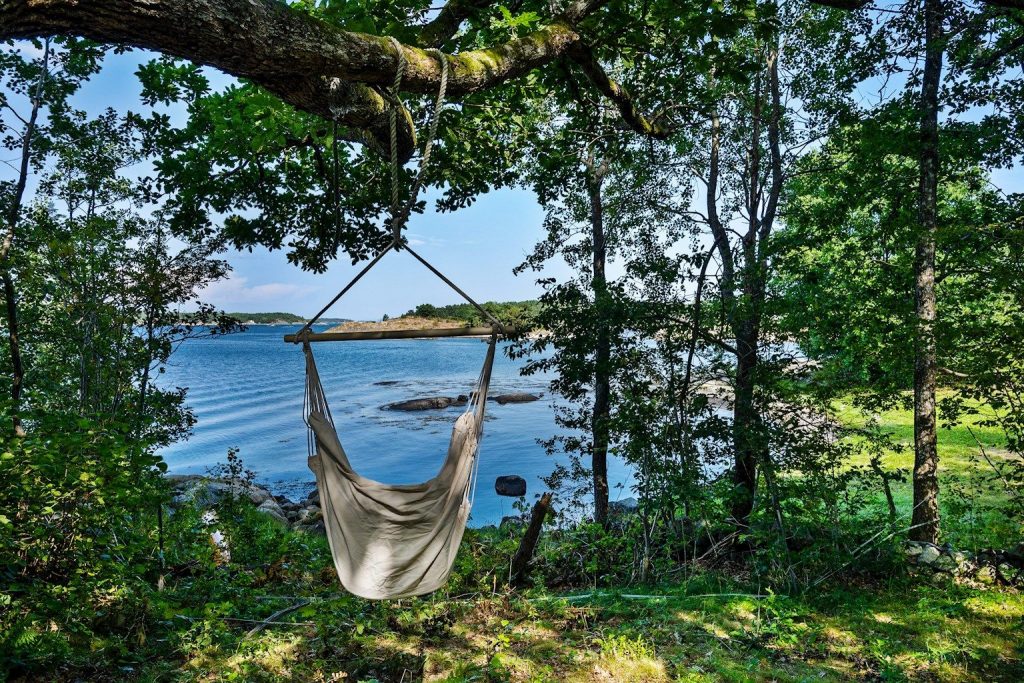 Your beach property paradise in Southern Norway
But how about that very place where you wish to go to, could be your home? Could it be possible? Well, as close as you can possibly get to Paradise in Norway – such place just became available for you to buy! And these kinds of places rarely come up for sale. This beach property has been in the same family for more than 180 years. This unique property offers more than 500m of beach/sea front. It has a jetty, boathouse and several secluded little beaches around the property. For those who want a walk in nature, the property offers 96000 m2 of land, varied forest and little hills. And if you feel like sharing your little paradise with a 4 legged companion or two, the property offers a stable with tackroom. Two of the five stable boxes has been used for chickens and are completely fenced to the ceiling.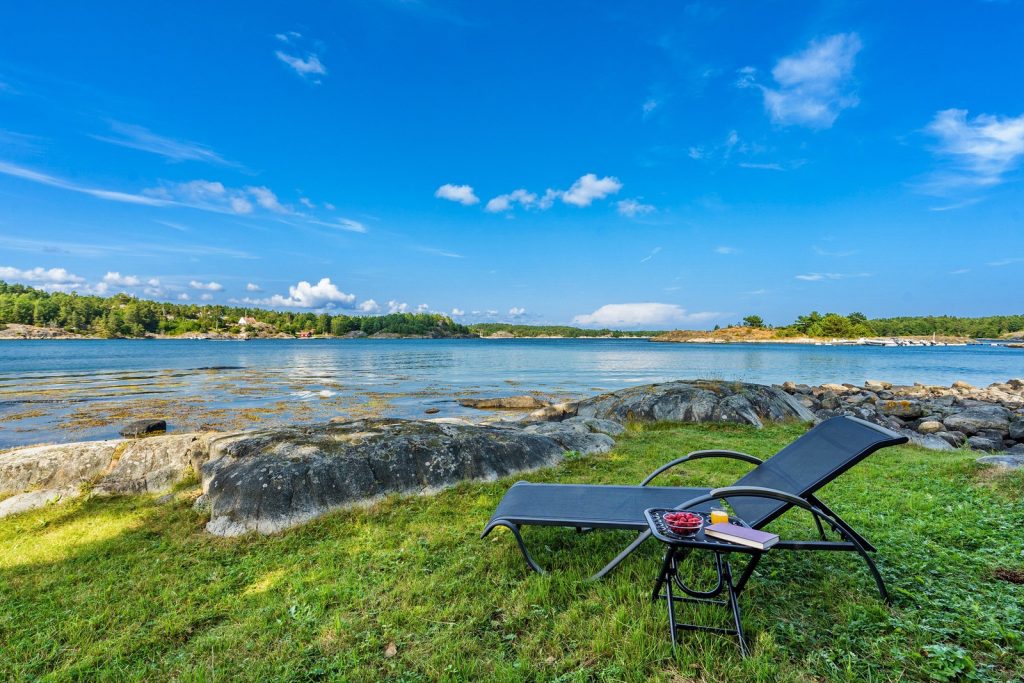 You don't have to leave home again – ever!
Sounds too good to be true? Well, there's more! Maybe you want to create your own workplace so that you'll never have to leave your little paradise again? The property offers a relatively new barn, already furnished with an office space and rolling hand crank storage shelving with a large storage area capacity. Previously used for web shop business, but has many different possibilities for use.
Below there is also a double garage (you can even fit in a 3rd car with a squeeze) and a tool garage the same size.
From the barn office, you only need to walk very few meters to enter the white, wooden farm house, originally built in 1872, but completely refurbished in year 2000 with a small update on that in 2022. Parts of the walls in the kitchen and living room still has the old wooden timber walls, and you can also find several old and well maintained details of the old house several places. As well as four bedrooms and plenty of kitchen and living room space, this unique house also offers a total or five fireplaces divided over the 3 floors. One of these is an old, original baking oven/ bread oven which is located in the basement next to the bar.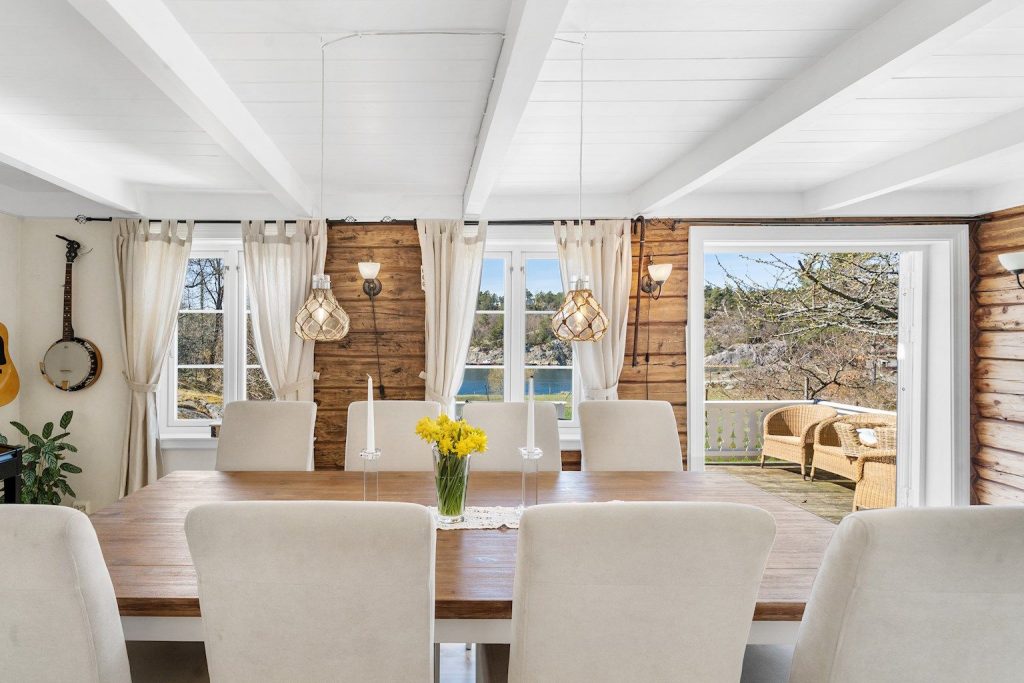 Self-sufficient from the garden, forest and the sea
On the terrace you can enjoy the lovely view of the fjord right in front of you. The lawns are ready for either children to play or party tents to be set up. Or just for quiet meditation. The garden also offers apple trees and a morel tree and plenty of room to grow whatever you wish. Close to the house grows wild blueberries, chantarelles and other mushrooms, blackberries, raspberries, wild strawberries and more. And if you are the type of person who likes the idea of being self sufficient, you can take the boat from the jetty and go fishing in the fjords. You can get several different types of fish like mackerel and sea trout as well as crabs and lobsters. And to take it even one step further, this property also gives you a part in the local hunt for roe deer, deer and moose.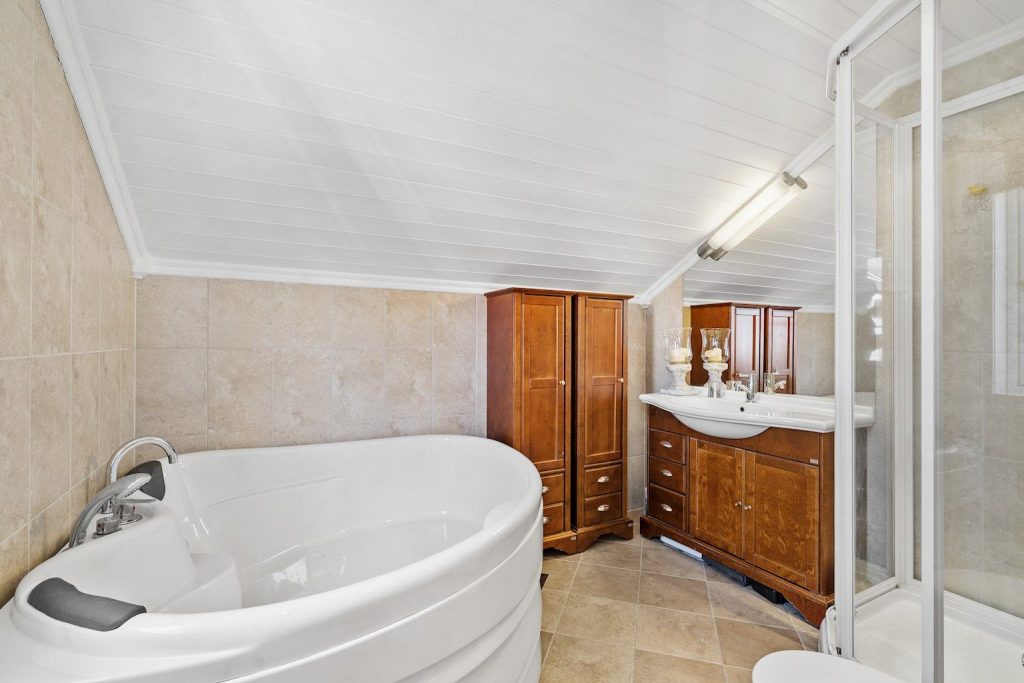 It is rare to see a property as diverse and full of opportunities as this one, they rarely reach the market. But here is your chance. At the beautiful price of NOK 19,500,000 this property can be yours. You can contact the agent, Eivind Bjorå at Krogsveen for further details and to arrange a viewing. More details and photos of this unique seafront property can be found at here.

Get yourself your own piece of Paradise in southern Norway – this beach property isfor sale now but won't be for long!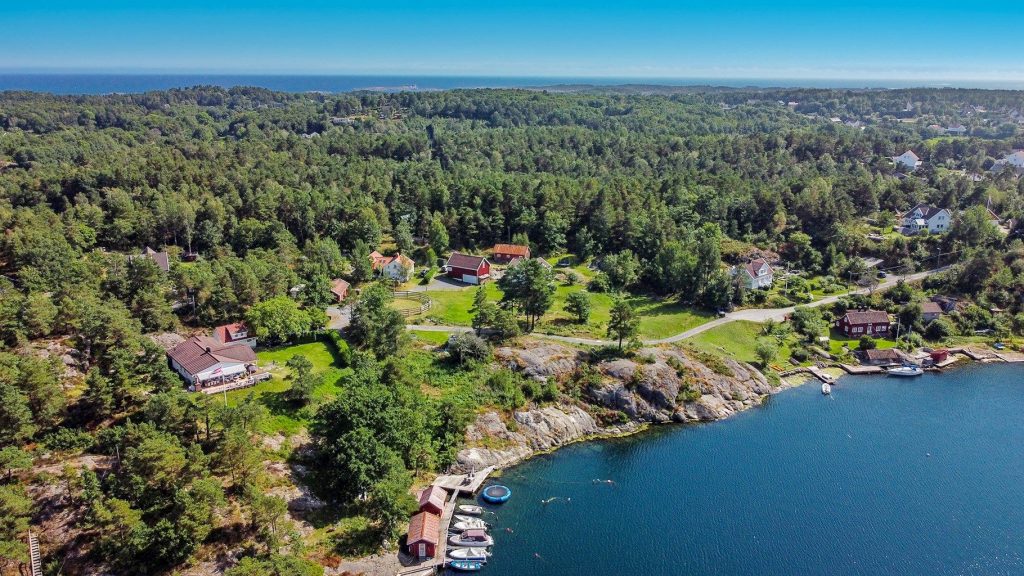 A unique beach property for sale – a uniqe opportunity to make a great lifestyle choice.