Bevare meg vel! It's that easy!
When everyday life is filled with a myriad of information about what you should and should not, eat, drink, buy, use, and acquire, anyone can become lighter by less. Here at BevareMegVel we help you through the myriad. We find the best products for you and help you make the best choices! Here you will find only the best and most natural products – no matter what kind products you are looking for. Our focus is natural, organic, fair trade and environmentally friendly.
The problem of abundance
The store shelves abound with choices, and the advertising agencies know how to get their products right in front of your nose. Both food, clothing, cosmetics, toys and household items are pushed towards the end-user both through television, radio, large advertising posters, smaller advertising posters, taste test, test packages and sample products in every imaginable location where you can be reached. At the same time, scientists and experts are warning about climate change and natural disasters, and warn us about over-consumption. Although we are constantly seeing more environmentally friendly products in store shelves, it is still far from easy to make everyday life free of plastic, non-toxic, and free of all the every-day products we have become accustomed to – which are now being discussed as both hazardous to the environment, and not so good for our health.
"Free from"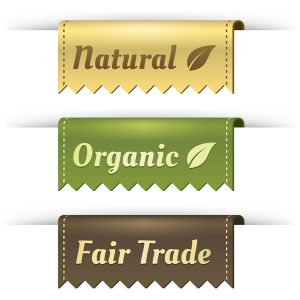 We can find "free from …" written on a lot of products which are now available in the stores, both when it comes to gluten, milk and toxins. But finding goods that cover all "free from" needs in one commodity, is rare.
Some people need food that is free of milk, gluten, milk protein, eggs, soy or sugar. Others look for environmentally friendly products, non-toxic or chemicals or plastic-free. Some are also aware that the products should be cruelty free (not tested on animals) and fair trade produced.
We seek the best, most environmentally friendly, products
Here at BevareMegVel.no we do thorough research so that we can present the best products to you. Here you will find articles, advertisements and presentations of a number of different products that are both natural, organic, fair trade , environmentally friendly, poison-free and plastic-free.
Although Norway has had a limited selection and self-production of such goods, we constantly see that access to the good products is increasing. While we are trying to find the good, local and short-travelled goods, we also have to look across the borders to find a sufficient variety. And when we make our choices about where we shop, we also give clear signals to the manufacturers about what kind of goods we, as consumers, want. In this way, we help to create a positive ripple effect by shopping ethically.
We hope this site will benefit you in your search for natural, organic, fair trade, non-toxic, plastic-free, and other "free from" products.